Sir Antonio Pappano works with a Fanfare competition winner © ROH. Sim Canetty-Clarke 2011
Calling all young composers!
Fanfare is a creative composition opportunity for students aged between 11 and 18. It can be used as a classroom activity or for talented individuals.
Entries are now open. Submit your Fanfare now.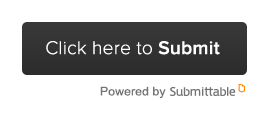 You can follow a series of challenges, and listen to some extraordinary repertoire from the forthcoming Royal Opera House season to devise your own fanfare and learn to write for an ensemble of professional musicians.
Winning entrants will be invited to the Royal Opera House to workshop their compositions with mentors and musicians from the Orchestra. They will return a few weeks later with their refined works to hear their music come to life played by the Orchestra of the Royal Opera House under the direction of Music Director and conductor Antonio Pappano.
The winning fanfares will be recorded and used to call our audiences into the performances every night of the following season.
You can see the impact of the Fanfare competition for our winners in this BBC feature about Jack Pepper. You can hear all the winning entries here.
We encourage you to study the short excerpts of musical ideas provided and come up with a creative piece which would be suitable as an attention grabbing work.
Entries for Fanfare 2017 open on Thursday 9th March and closes on Sunday 19th March. If you have any questions about the competition please contact us at fanfare@roh.org.uk
Recorded fanfares will be used to call our audiences into performances throughout the 2017/18 Season. Listen to the winning fanfares here.
If you have any questions about the competition please contact us at fanfare@roh.org.uk
Insights, challenges and activities to help you create your own fanfare.
Key dates, how to submit your entry and terms and conditions.
Get inspiration by listening to a selection of past winning fanfares.
Tips for using the Fanfare project to encourage young people to create their own music.