Students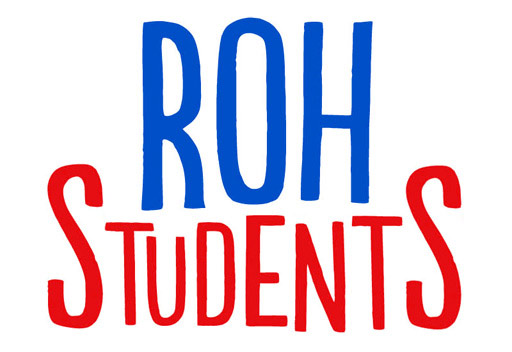 Free membership

£10 Standby tickets

Five dedicated Amphitheatre performances

Discounts in our bars and reduced-price programmes on Student Amphitheatre performances
The Student Standby scheme is generously made possible by the Bunting family and the Robey Family.
Exciting news for Students – we have just announced that the First Night of the Season, the first revival of Mark-Anthony Turnage's Anna Nicole sees the entire auditorium handed over to students with tickets priced from £1 to £25. There is no need to panic yet! All you have to do is make sure that you have registered with us (below) and we will email you later this Season to let you know when tickets go on sale. Please remember that you will need to have a valid Student ID in September.
Love live performances? You'll love our student scheme reboot!
If you are a university student with a valid student card, join online today for free and take advantage of unsold tickets for productions by The Royal Ballet and The Royal Opera – for the bargain price of only £10.
But it doesn't stop there! You also get access to reduced-price tickets in the Amphitheatre up to five times per Season, as well as an advanced booking period for every single performance, which enables you to book cheap seats in our slips and standing places. This means that we are able to offer Students over 10,000 dedicated tickets a Season!
New from September 2013:
We're delighted to announce that from the start of the new Season in September, we will be offering student members the opportunity to buy slips seats and standing places in advance of the general public. These tickets cost between £4 and £15 and are usually snapped up by members or the public as soon as they go on sale, but we have secured them for you. Register now!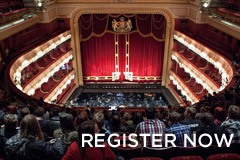 How it works: Dedicated Student Performances
We will send you an email around a month in advance of the first event in each of our booking periods, to alert you to the special dedicated student performances in which all 700 Amphitheatre seats are up for grabs.
You will be invited to purchase up to two tickets per valid student card. Performances will be sold online on a first come first served basis. Tickets go fast, so keep an eye on your email, and follow us on Twitter and Facebook to make sure you're the first in line!
The Student Amphitheatre Performances for the 2013/14 Season are:
Don Quixote on 18 October at 7.30pm
Wozzeck on 12 November at 7.30pm
Chroma / New Dawson / Rite of Spring on 23 November at 1.30pm
The Sleeping Beauty on 21 March at 7.30pm
La traviata on 12 May at 7pm
For all of the Student Amphitheatre performances, when you show your valid Student ID, you will recieve 50% off your Royal Opera House programme. Please note this is only available from the programme sellers on the Amphitheatre level.
How it works: Advanced Booking for slips and standing tickets

All student members will be emailed a booking date. You will have one week to make your selection of tickets, and there will be an entire booking period to choose from – any performance on any date!
There are 20 tickets allocated to students for each show – 10 seats in the upper or lower slips (Amphitheatre level), and 10 standing places, chiefly placed at the back of the Stalls Circle.
As with all student offers online, you will need to sign in to take advantage – then it's up to you to find available tickets. Make a note of the performances you want to come to, select your chosen date and check the Amphitheatre level, the Balcony level and the Stalls Circle level to see what's free.
During the Autumn Season we have had to hold some seats in different areas, so you will need to explore carefully to find your tickets. However, for all performances in the Winter Season onwards, we can specify the allocation of student seats.
You are limited to one ticket per valid student card per performance. However, you can purchase as many tickets as you like over the booking period for different performances. Please note that if you buy more than one ticket per performance, you will be required to show a different valid student card for every ticket collected.
All the dedicated student performances for the autumn season and advanced booking for slips and standing tickets will go on sale to students who are registered with us on thursday 5 September, 2013.
How it works: £10 Standby tickets
Once you have signed up, we will contact you a minimum of 24 hours in advance of the performance in question by email about the availability of £10 Student Standby tickets.
The email will tell you which performance and date the offer is for. Booking is online only, and you will have to sign in before purchasing tickets so that we know you are a registered student.
Tickets are sold on a first-come first-served basis, so book quickly to avoid disappointment. Please remember that Royal Opera House £10 Student Standby tickets are unsold tickets and therefore are not guaranteed for any production.
You are permitted to purchase one ticket per student card, and you must be able to provide a valid student ID when collecting your ticket. Please note that if you are unable to provide valid Student ID when collecting your ticket you will not receive a refund.
Once booked, your tickets will be available for collection from the pre-paid ticket section at the Box Office. If you're picking up your tickets before the performance, please make sure you do this ideally at least two hours before the start of the show: otherwise you may get stuck in a long queue!
Student Ambassadors

The Royal Opera House also runs a Student Ambassador scheme. Every Season, we invite students from across the UK to apply to become ambassadors for the ROH. Throughout the Season, they are invited to contribute their unique vision and ideas to improve our student offers, to represent their student body by feeding back comments and suggestions to us and to promote our student opportunities on their campuses and to the wider student population. Keep an eye out for our appeal for the new batch of ambassadors next summer!
Find out more about this year's ROH Student Ambassadors in our News & Features section.