Deloitte Ignite: Deloitte Ignite 2013: Sunday 22 September 2013, 12 noon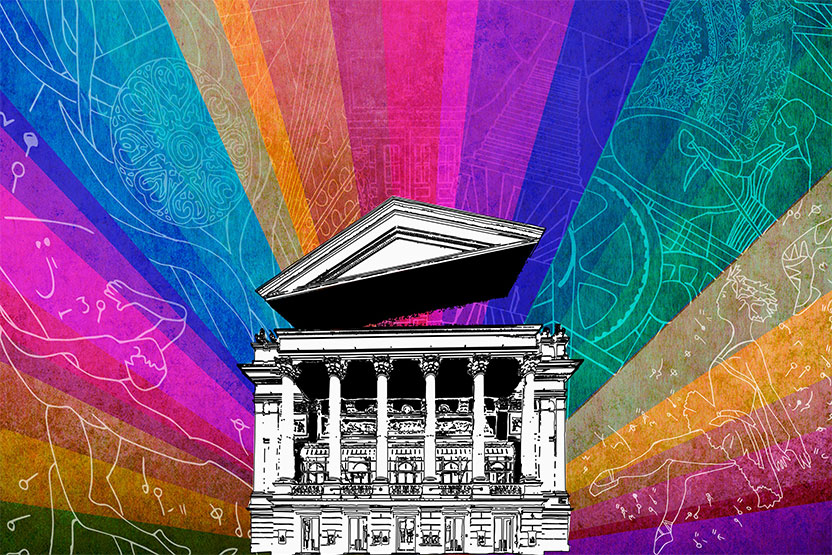 Royal Opera House

This year's Deloitte Ignite will be curated by actor, writer, presenter and opera fan Stephen Fry. The festival will celebrate the joint bicentenary of musical greats Giuseppe Verdi and Richard Wagner.
Background
Paul Hamlyn Hall | 12noon – 3.30pm The roof will be raised by the community singing groups including Mind and Soul, Chantage, The Choir with No Name, Royal Opera House Thurrock Community Chorus and Deloitte Choir.
Clore Studio Upstairs | 12noon – 4pm Dominic Peckham, Artistic Director of The Royal Opera House's 'RM19' Youth Chorus, and regarded as one of the UK's finest young conductors and an ambassador of choral music both in performance, will lead in three choral workshops on 'Va Pensiero' in the Clore Studio with his team. The workshops are for both seasoned singers and for first timers, who will be introduced to the joys of community singing. The workshops culminate in a special event at 4pm in Covent Garden Piazza. The workshops operate on a first come first served basis from 12noon - 1pm, 1.15 - 2.15pm and 2.30 - 3.30pm.
Crush Room | 12noon – 4pm If you missed the Elspeth Brooke installation in the Crush Room, take a moment to enjoy her imaginative response to 'Va pensiero' as it returns for the Deloitte Ignite Festival of Voices.
Covent Garden Piazza | 4pm Fresh from the success of leading over 28,000 people in a Tosca sing-along at the BP Big Screens, Dominic brings together choral groups, first time singers and workshop attendees in a huge celebration of the human voice performing 'Va Pensiero'. Featuring the BBC Symphony Chorus and topped by the fantastic sound of the Brass Section from the BBC Concert Orchestra this event should not be missed.
Please note that all timings are approximate and subject to change. Day tickets do not guarantee access to any individual event. Capacity is limited and entry is on a first come, first served basis. We recommend that you arrive in good time to avoid disappointment.
Learn 'Va Pensiero' from Verdi's Nabucco with the help of our online resource.