Nehemiah Kish as Des Grieux and Marianela Nuñez as Manon in Manon © ROH / Johan Persson 2011
We've gathered together some of our favourite resources to give you even more insight into The Royal Ballet and ballet as an art form. You'll also find activities for all the family.
There are even more films on our YouTube channel and the latest ballet and dance news on our website, as well as information for schools and families about how to get discounted tickets to performances.
Watch our Ballet Evolved series, discussing and demonstrating the evolution of ballet steps from the Baroque period to the present day. Includes special films about Marius Petipa and Anna Pavlova:
Every professional ballet dancer attends a daily class to prepare their bodies for the rehearsals and performances ahead. We captured The Royal Ballet in class back in 2012 and you can watch the full class or a short version here.
Make sure you watch the live stream to see The Royal Ballet warming up on World Ballet Day.
See Carlos Acosta coaching Vadim Muntagirov in the role of Basilio from Don Quixote. Check out our Behind the Scenes footage from the 2013 performance, including rehearsal footage and interviews with cast and crew.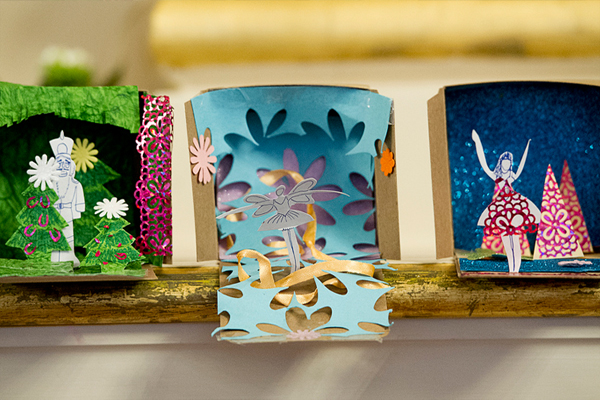 Learn all about Swan Lake, one of the world's most popular ballets, with these games, puzzles and activities all connected to Swan Lake, including advice on making your own theatre.
Watch Akane Takada and Dawid Trzensimiech show you how a pirouette should be done.
Our Ballet Glossary series takes you up close and personal with key ballet positions and steps. Whether you're a beginner, learner or expert, these films will help you perfect your moves.
Royal Ballet dancers Roberta Marquez, Melissa Hamilton and Federico Bonelli - and contemporary dancer Aakash Odedra - have been filmed with super slow-motion cameras to show the nuances of balletic technique in great detail.
Did you know school groups can apply to attend ballet and opera performances at the Royal Opera House? Tickets cost only £7.50 and we have shows that are suitable for both primary and secondary school pupils. We can also offer travel bursaries to some schools. Email us schoolsmatinees@roh.org.uk for more details
You can also check out our Welcome Performances which offer discounted tickets to opera and ballet for families who want to attend a show for the first time.