Theatre Craft 2014 © ROH.Alex Rumford
TheatreCraft is a free, annual careers fair that offers an insight into training opportunities and careers within the arts. The exhibition includes workshops, advice sessions and networking hubs. 
TheatreCraft is moving from the Royal Opera House this year due to ongoing Open Up redevelopment. This year, the exhibition is coming to Waldorf Hilton Hotel in Aldwych on 14 November. Reserve your place now.
Find out more in our News & Features section.
Nearly 1,200 young people joined us for TheatreCraft 2014, the annual free event promoting the huge variety of careers available backstage. This year's event was the biggest yet. 54 theatre organizations, colleges and training providers exhibited in the marketplace in the Paul Hamlyn Hall and industry professionals provided 76 careers advice workshops, covering everything from producing, directing and designing to puppetry, marketing and theatre journalism.
Vicky Featherstone, Artistic Director of the Royal Court Theatre, opened this year's event with an inspiring speech that called for the next generation of theatrical talent to lead the way: "I truly believe theatre in its wider sense has something in it for absolutely everyone. Theatre can be driving a van to take a small group of actors into a prison to run a workshop, to enable those people to think about their lives differently. Theatre can be building sets in village halls all across the country, to take theatre to people who might not have access to it... Theatre is all about people and their shared experiences." Click here to watch Vicky's speech.
Clare Elliott, a Volunteers Ambassador, commented: "I really feel as though the day will help my career. I talked to a lot of people about their roles and how they got there. I thought the day gave me more of an insight of what I wanted to do in life, but also understand that it's OK to not know what to do as well, as there are so many opportunities out there for me."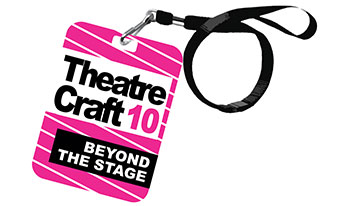 TheatreCraft is organized by Creative and Cultural Skills, Mousetrap Theatre Projects,the Royal Opera House, Society of London Theatre and Theatre Royal Haymarket Masterclass Trust.