TheatreCraft attendees 2017, © Rory Ohlmeier/TheatreCraft
TheatreCraft is a free, annual careers fair that offers an insight into training and careers within the arts. Reserve your place now.
The free event offers young people the opportunity to take part in workshops led by theatre professionals, network with likeminded people, and speak with industry experts in one-to-one advice sessions.
This year, the exhibition will be at the Waldorf Hilton Hotel in Aldwych on 3 November, and will feature renowned theatre journalist and critic Lyn Gardner who will deliver a welcome speech to all the attendees.
Commenting on this year's event, Gardner said: 'TheatreCraft is such a brilliant initiative because it opens doors and makes young people realise that working in theatre doesn't just mean acting. There are so many opportunities and careers available that don't involve putting yourself centre stage, but which still require creativity, ingenuity and are just as much fun!  TheatreCraft reminds us that there is a role for everyone in theatre, and we need people of many different talents and from many different backgrounds'.
1,000 people aged 16 -25 attended TheatreCraft last year, taking part in more than 68 workshops delivered by skilled theatre professionals across six West End venues, and engaging with 66 theatres and arts organisations in the marketplace, making it the largest event to date.
TheatreCraft is organised by a group of committed partners from across the creative and cultural industries: the Theatre Royal Haymarket Masterclass Trust, the Royal Opera House, the Society of London Theatre and Mousetrap Theatre Projects.
For more information and all the latest news about TheatreCraft visit www.theatrecraft.org or find them on Twitter @TheatreCraft.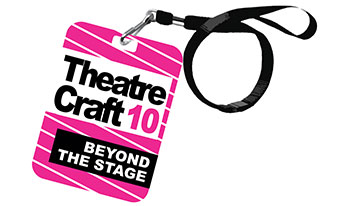 TheatreCraft is organized by Creative and Cultural Skills, Mousetrap Theatre Projects,the Royal Opera House, Society of London Theatre and Theatre Royal Haymarket Masterclass Trust.