Mariinsky Ballet Summer Season
Monday 24 July–12 August 2017
Booking now open
The Mariinsky Ballet returns to the Royal Opera House with the Mariinsky Orchestra
for another exciting three-week season of spectacular ballets presented by
Victor Hochhauser.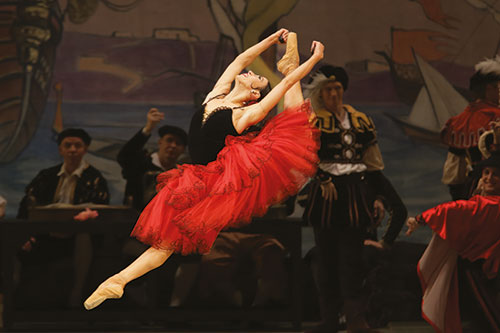 Photo: Viktoria Tereshkina
by Natasha Razina
24 | 25 | 26 July at 7.30pm
5 August at 2pm and 7.30pm
Tickets: £10–£140
The Mariinsky Ballet opens its London season with the company's sparkling production of Petipa and Gorsky's exuberant classic, Don Quixote. Set in romantic Spain, the plot unfolds as the love between Kitri and Basilio is challenged by the fruitless attempts of Kitri's father to engineer a more lucrative match for his unwilling daughter. The excitement, colour and wit of Cervantes's masterpiece are a perfect vehicle for the brilliance of the Mariinsky dancers, whose astounding displays of dazzling choreography and virtuoso dancing are highlighted by Minkus's irresistible music.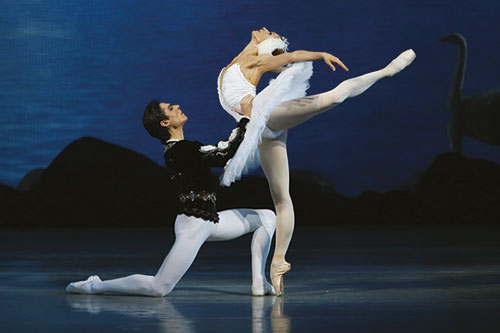 Photo: Ekaterina Kondaurova
and Timur Askerov
by Natasha Razina
27 | 28 | 29 | 31 July at 7.30pm
1 | 2 | 7 August at 7.30pm
29 July at 2pm
Tickets: £10–£140
Konstantin Sergeyev's entrancing production of Swan Lake, based on Petipa and Ivanov's timeless masterpiece, creates a lyrical, mysterious world where Prince Siegfried and the swan-princess Odette affirm their love for each other, conquering the forces of evil. Tchaikovsky's ravishing music combines with peerless choreography, showing the Mariinsky's famed corps de ballet in its superlative beauty.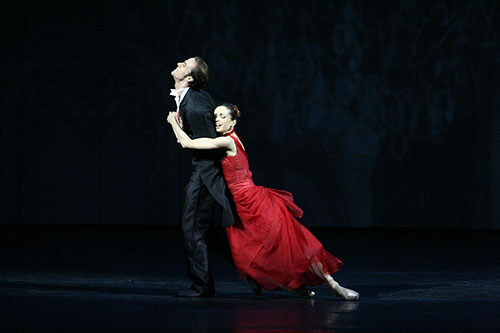 Photo: Diana Vishneva
and Konstantin Zverev
by Natasha Razina
3 | 4 August at 7.30pm
Tickets: £10–£140
Alexei Ratmansky's acclaimed staging of Tolstoy's epic novel Anna Karenina returns after its stunning success six years ago at the Royal Opera House. Tolstoy's magnificent portrayal of an extraordinary and tormented woman who breaks all moral and social conventions with devastating consequences is set to a powerful score by Rodion Shchedrin. The ballet's extraordinary heroine is the perfect vehicle for the unparalleled dramatic and expressive gifts of the Mariinsky's great dancers.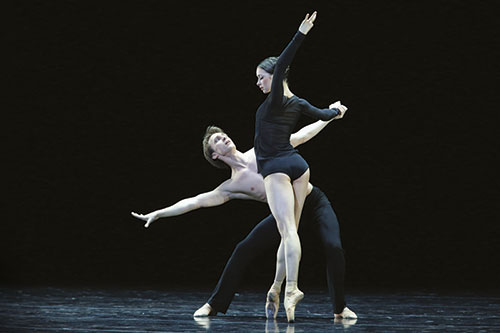 Photo: Viktoria Brilyova
and Philipp Stepin
by Natasha Razina
8 | 9 August at 7.30pm
Tickets: £10–£140
'Contrasts' offers three mesmerizing and sensational Mariinsky productions. Alberto Alonso's sensual ballet Carmen Suite is set to Rodion Shchedrin's imaginative re-creation of Bizet's colourful opera. The Mariinsky's magnificent dancers convey the shimmering emotional complexity of renowned British choreographer Wayne McGregor's bewitching Infra to perfection. Finally, Spanish passion and excitement return in a thrilling restaging of Petipa's famous Grand pas from Paquita, to conclude a programme of excitement, grandeur and spectacle.
Watch the Carmen Suite trailer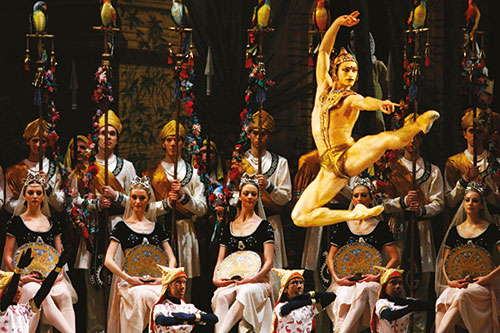 Photo: Grigory Popov
by Natasha Razina
10 | 11 | 12 August at 7.30pm
12 August at 2pm
Tickets: £10–£140
Set in mythical India, Petipa's lavish melodrama of love, betrayal and ultimate redemption tells the tale of the temple dancer Nikiya's doomed love for the warrior Solor. Scenes of exotic spectacle culminate in the choreographic glory of the 'Kingdom of the Shades', one of the greatest treasures in the company's repertory. The Mariinsky's matchless soloists and exquisite corps de ballet combine to create an experience that captures the soul with its magnificence, poignancy and excitement.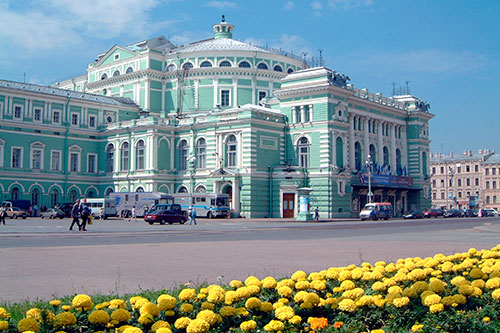 Nadezhda Batoeva, Ekaterina
Kondaurova, Anastasia Matvienko
Yekaterina Osmolkina, Viktoria
Tereshkina, Diana Vishneva

Timur Askerov, Yevgeny Ivanchenko
Kimin Kim, Ernest Latypov
Xander Parish, Philipp Stepin
Vladimir Shklyarov
(Subject to alteration)

Global Partners of the
Mariinsky Theatre: