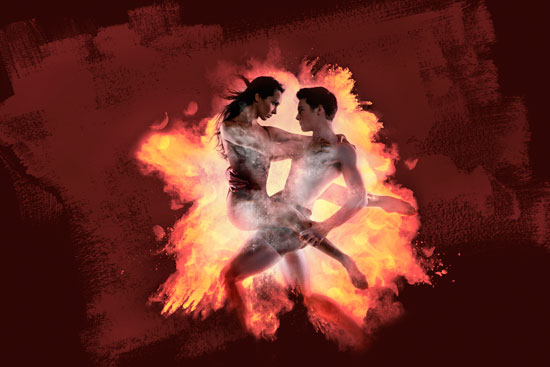 Myth: Curated by The Royal Ballet and Minna Moore Ede
5–28 September 2014
Join us for a month of Myth with the award-winning Deloitte Ignite, the annual contemporary arts festival at the Royal Opera House. Curated by The Royal Ballet and The National Gallery's Minna Moore Ede, this year's festival is a feast of dance and visual art.
The month-long festival celebrates and explores the origin of myth and creation through dance, visual art, film, music and movement. The festival focuses on two archetypal myths: Prometheus, the Titan who creates man from clay and steals fire from the Gods, and Leda and the Swan, the mysterious conjunction of a mortal woman and the god Zeus, disguised as a swan.
Live stream
Sampling the Myth was available to watch at 6.50pm BST on Saturday 6 September 2014. Unfortunately we are not able to offer a catch up. Find out more.
Deloitte Ignite 2014 began with a weekend of free and ticketed events. It continues over four weeks of performance, film, art installations, discussion and live-streaming, and culminates in a free Deloitte Ignite Family Day, offering a wide variety of family activities and workshops, as well as space to relax.
View the full programme (PDF 6mb)
A selection of food will be served at the Amphitheatre Restaurant and Bar; view the Deloitte Ignite menu.
Sign up to be the first to know when more information is released.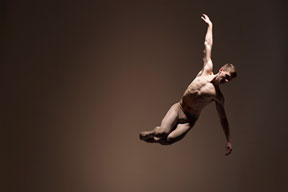 Former Royal Ballet dancers Michael Nunn and William Trevitt bring their award-winning dance troupe to the Linbury Studio Theatre for the first time, presenting an all-new programme featuring new choreography by Christopher Wheeldon, Alexander Whitley and Royal Ballet Soloist Kristen McNally.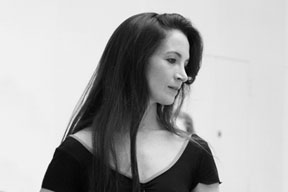 Meet choreographer and Royal Ballet dancer Ludovic Ondiviela and composer Ana Silvera as they examine the Cassandra myth and discuss the creative process behind Ondiviela's new ballet. The event also includes an in-depth rehearsal with Lauren Cuthbertson and Thomas Whitehead.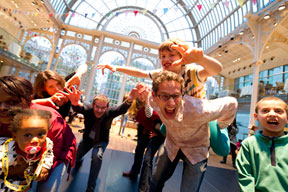 Discover more about myth, ballet and dance in a fun-packed FREE day for all the family, packed with a range of engaging and creative activities specially tailored to Deloitte Ignite.
Find out more about the artists involved, and discover the inspirations behind the festival, with our free in-depth Digital Guide.
Claim your free Digital Guide with the code myth14.
(Please note: Guide usually £2.99. Code valid until 1 October 2014)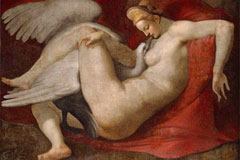 Turner Prize-winning artist Chris Ofili painted directly onto dancers of The Royal Ballet in a new commission from Aakash Odedra, in a mixed programme that also included the world premieres of dance films from Kim Brandstrup, Robert Binet and Charlotte Edmonds, all narrated by the UK's leading myth expert, Marina Warner.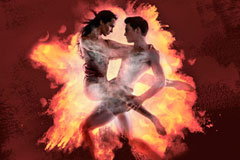 The opening weekend featured a range of free events in and around the Royal Opera House. Artists Bill Viola, Mat Collishaw and Tom Hunter created installations inside the ROH, choreographer Luca Silvestrini and his company Protein performed site-specific dance installations in Covent Garden piazza, street artist Phlegm used the walls of the ROH as a vast canvas and much more.