Deloitte Ignite
Friday 31 August – Sunday 2 September 2012
Deloitte Ignite 2012  was curated by critically acclaimed artist, Yinka Shonibare, MBE, celebrated for works including Nelson's Ship in a Bottle, which he made for the Fourth Plinth in Trafalgar Square. His vision for Deloitte Ignite 2012, Africa Weekend, was a celebration of traditional African and avant-garde arts and culture, expressing Africa's global contribution to the contemporary arts world.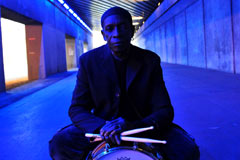 Yinka Shonibare's evening preview and legendary drummer Tony Allen's gig in the Linbury Studio Theatre.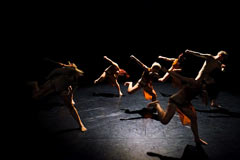 Free dance, drumming and storytelling workshops, plus performances, films and a club night with DJ Edu.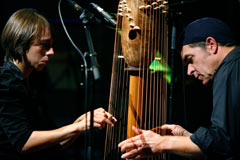 Free exhibition and concert of contemporary instruments made by the artist Victor Gama, workshops, films and a new work by Tunde Jegede.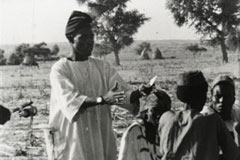 Free screenings of the best in contemporary and classic African film, curated by John Akomfrah of Smoking Dogs Films.
To complement the Africa weekend, Royal Opera House Restaurants provided a menu that offered a taste of traditional African dishes in the Amphitheatre Bar. View the menu.
Weekend line-up in brief
The weekend featured cinema, visual arts, music, food and a club night, all fusing to highlight the surprising aspects of the expressions of contemporary African artists.
Find out more about Deloitte Ignite 2012 Festival on our News section