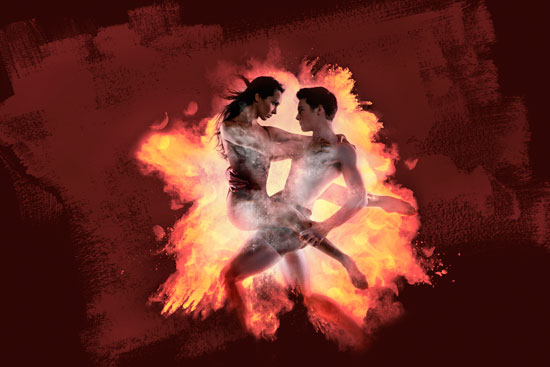 Myth: Curated by The Royal Ballet and Minna Moore Ede
5–28 September 2014
Join us for a month of Myth with the award-winning Deloitte Ignite, the annual contemporary arts festival at the Royal Opera House. Curated by The Royal Ballet and The National Gallery's Minna Moore Ede, this year's festival is a feast of dance and visual art.
The month-long festival celebrates the origin of stories through the telling of myths, focusing on two archetypal myths: Leda and the Swan, the seduction of Leda by Zeus while disguised as a swan; and Prometheus, the Titan who creates man from clay and steals fire from the Gods.
These specially created free and ticketed events are packed with installations, film, dance, workshops, yoga and much, much more.
Sign up to be the first to know when more information is released.
Booking opens 15 July at 10am.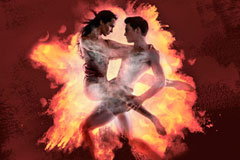 Join us throughout this month-long festival for a range of events in and around the Royal Opera House, featuring leading figures from across the world of dance, visual art, film-making and music.
Free events:
Friday 5 September 6-9pm
Saturday 6 September 12noon-9pm
Sunday 7 September 12noon-8pm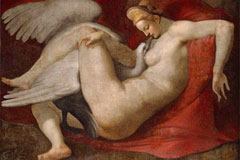 Explore the rich relationship between dance and myth in an evening that brings together excerpts from ballet classics with contemporary dance and all-new commissions.
Tickets: £15 | £5 Standing
Friday 5 September 7-8.30pm
Saturday 6 September 7-8.30pm
Sunday 7 September 6-7.30pm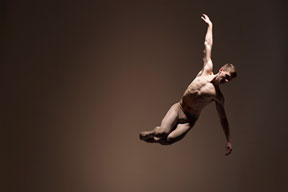 Former Royal Ballet dancers Michael Nunn and William Trevitt bring their award-winning dance troupe to the Linbury Studio Theatre for the first time, presenting an all-new programme featuring work from Christopher Wheeldon, Alexander Whitley and a new commission by Royal Ballet Soloist Kristen McNally as part of Deloitte Ignite.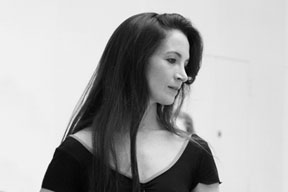 Meet choreographer and Royal Ballet First Artist Ludovic Ondiviela, as he discusses the influences of and creative process behind the world premiere of his new ballet, Cassandra.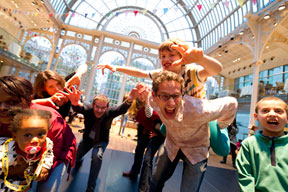 Discover more about myth, ballet and dance in a fun-packed FREE day for all the family, packed with a range of engaging and creative activities specially tailored to Deloitte Ignite.