Daytime Events
Join us at the Royal Opera House for a whole host of activities that happen offstage, in and around the building, and make your daytime visit an experience to remember.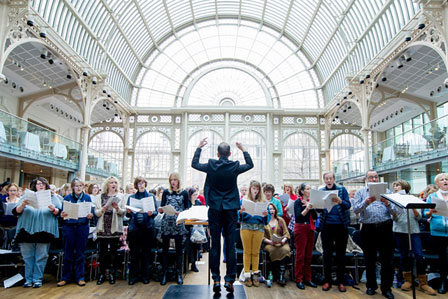 24 Jan - 20 June 2014 Tickets £5 Shake the week's cobwebs away with a good sing in the Paul Hamlyn Hall! Explore the world of opera in the safety of a crowd with the Royal Opera's music staff and guest artists. This event is open to all so bring some friends and colleagues and a sense of fun!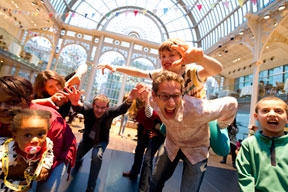 27 Jan - 29 June 2014 at 12pm Tickets £3 Children, £5 Adults Discover more about opera, ballet and the Royal Opera House in a fun-packed day for all the family. Come and enjoy a range of engaging and creative activities on the last Sunday of every month (excluding December). Big Sing Fridays and Family Sundays: Generously supported by the Paul Hamlyn Education Fund.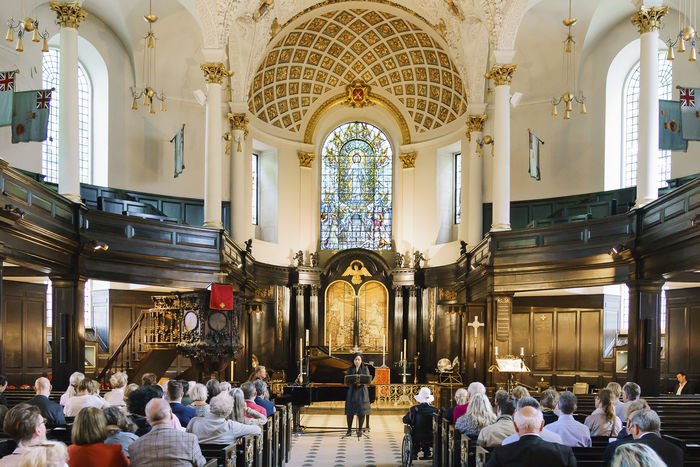 Now also in the Paul Hamlyn Hall | 9 Dec 2013 – 14 July 2014 at 1pm Tickets Free Brighten the start of your week with a lunch hour of free music-making in the glorious surroundings of the Royal Opera House. The free Lunchtime Concerts happen throughout the Season in the Crush Room and Linbury Studio Theatre, with an extra six performances taking place in the stunning Paul Hamlyn Hall.
Raven Girl: The Making of a Ballet | 6 Sept 2013 – Sept 2014 FREE no booking required Special exhibition featuring costumes and designs from Wayne McGregor's ballet, as well as aquatints by his collaborator Audrey Niffenegger. There are also photographs and footage of McGregor rehearsing The Royal Ballet in Raven Girl.
3 Jan - 4 July 2014, 12 or 1pm Tickets £11 In a celebration of the dance hall days of the Royal Opera House, our Tea Dances take place throughout the Season in the Paul Hamlyn Hall. Come and waltz, tango, cha cha cha and quickstep to the strains of the Royal Opera House Dance Band.