General Gordon Square, Woolwich
The Woolwich Big Screen looks forward to welcoming you to the newly landscaped General Gordon Square. With its trees, mirror pool and grass terraces incorporating bench seating, the square promises to be a delightful green oasis in the heart of Woolwich - an ideal venue to enjoy a picnic as you experience the magic of world class opera direct from the Royal Opera House.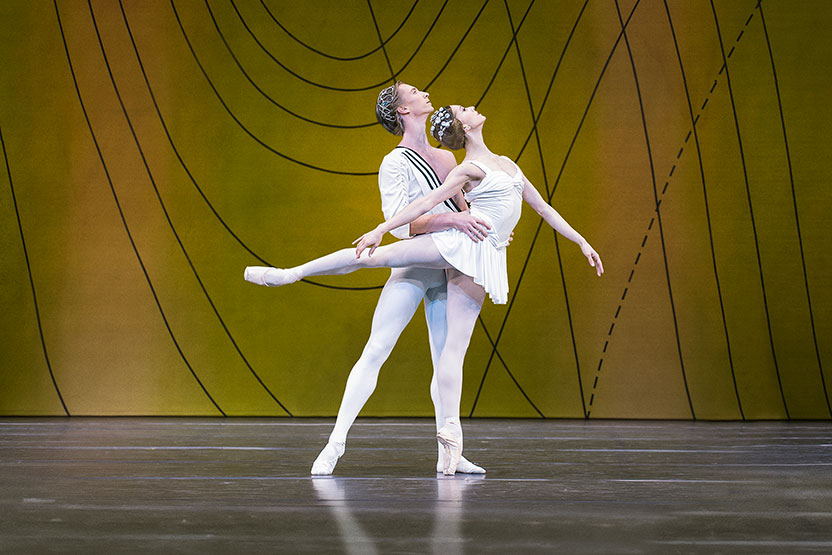 The Royal Ballet's The Dream/Symphonic Variations/Marguerite and Armand
Wednesday 7 June at 7.30pm with pre-performance screening from 7pm
Enchanting, breathtaking and tragic – three great works by Royal Ballet Founder Choreographer Frederick Ashton danced by The Royal Ballet.
The Royal Opera's La traviata 
Tuesday 4 July at 7pm with pre-performance screening from 6.30pm
A drama of passion, love and sacrifice – La traviata is one of the most popular operas of all time. Join us for a gripping evening with some of The Royal Opera's greatest performers.
The Royal Opera's Turandot
Friday 14 July at 7.30pm with pre-performance screening from 7pm
Don't miss The Royal Opera's spectacular staging of Puccini's final masterpiece, which will transport you to ancient China. This dark exotic fantasy has it all, including wonderful music such as the great tenor aria 'Nessun dorma'.
All live screenings are classified 12A by the BBFC. Any child under the age of 12 must be accompanied by an adult.
What I need to know before I attend:
The performances will be screened within General Gordon Square, which is accessible to all (event conditions apply).
Seating:  The new square incorporates granite bench seating and some picnic chairs will be provided. Visitors are also invited to bring their own folding seats, cushions or picnic blankets.
Facilities: Toilet facilities nearby will be kept open until 10pm. There are also restaurants, fast food outlets, coffee shops and bars located near the square.
In the interest of public safety, the following conditions will apply in General Gordon Square:-
* Free entry to the event is on a first come first served basis subject to capacity.
* Event stewards will be entitled to search persons and/or their possessions on entry to the square.
* Staff will not take responsibility for any prohibited items.
* Prohibited items include, but are not restricted to, large parasols, gazebos, awnings and portable barbecues.
* The organisers reserve the right to refuse admission to the event enclosure for whatever reason.
* All children (under 16) must be accompanied by an adult.
* All litter should be disposed of in the bins provided or taken home.
* This is an outdoor event, please check weather forecast and dress appropriately.
For further information visit www.greenwich.gov.uk/bigscreen or call 020 8921 6269
How do I get there?
Train - Woolwich Arsenal Train Station is only a few seconds walk away. Step out of the train station and look across the road to see the back of the Big Screen in General Gordon Square. For train services and timetables visit www.nationalrail.co.uk
Woolwich Arsenal Docklands Light Railway (DLR) - The DLR is also seconds' from the square. Turn left as you walk out of the station. A few steps up the hill will take you to General Gordon Square. For service information visit www.tfl.gov.uk/dlr
Buses - The main bus stops in Woolwich are located on or very near General Gordon Square – Thomas Street/Green's End and Woolwich Arsenal Station.  For local bus services and timetables visit www.tfl.gov.uk/bus or call the New Travel Information Call Centre on 0843 222 1234
Car - Some of the car parks in Woolwich are locked at night – please check the times before you leave your car. For more information on parking in Woolwich visit www.greenwich.gov.uk/parking or call 020 8921 4339