Castle Square, Swansea
Swansea's Big Screen is located in Castle Square, in the heart of the city centre. The big screen shows coverage of a variety of sporting events as well as cultural activities and films.
La bohème on 10 June 2015 at 7.30pm – The Royal Opera
Enjoy operatic royalty in Puccini's best-loved opera. International opera stars Anna Netrebko and Joseph Calleja lead a terrific cast in John Copley's exquisite production – don't miss your last chance to see this award-winning production, which The Royal Opera performs for the last time this Season.
Don Giovanni on 3 July 2015 at 7pm – The Royal Opera
An excellent cast including Christopher Maltman as Mozart's timeless anti-hero andDorothea Röschmann, Rolando Villazón and Albina Shagimuratova star in this mesmerizing production from The Royal Opera's Director of Opera, Kasper Holten, with spectacular designs from Es Devlin.
Romeo and Juliet on 22 September 2015 at 7.30pm – The Royal Ballet
Kenneth MacMillan's ballet of Shakespeare's star-crossed lovers is a classic of 20th-century ballet, and a heartbreaking match for Prokofiev's score. Created for The Royal Ballet in 1965, it's a key work in the Company's repertory and a must-see for ballet fans and newcomers alike.
What I need to know before I attend:
Castle Square will be open to all. Please bring cushions and blankets for your comfort. There will be food and drinks available from local premises; alternatively, please feel free to bring your own picnic. All litter should be disposed of in bins provided or taken home. Please dress appropriately for the anticipated weather conditions. Children must be accompanied by adults.
In the interest of public safety, the following conditions will apply in Castle Square:
• Free entry to the event enclosure is on a first come first served basis subject to capacity.
• Event stewards will be entitled to search persons and/or their possessions on entry to the event enclosure. Staff will not take responsibility for any prohibited items.
• Prohibited items include, but are not restricted to glass, large parasols, gazebos, awnings and portable barbecues.
• The organisers reserve the right to refuse admission to the event enclosure for whatever reason.
For further information visit www.swanseabayfestival.com or tel. (01792) 635428
How do I get there?
Car - All routes to the city centre. Parking is available at the NCP Car Park, York Street and the Oystermouth Road Car Park (Adjacent to The LC) .
Train - Swansea train station is a 10 minute walk away.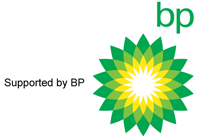 Buses - All routes to city centre. The main bus station is a few minutes' walk away.