Guildhall Square, Portsmouth
The Guildhall Square, Portsmouth is a prime event space in the heart of the city; the beating heart of Portsmouth's civic and public life. The fully pedestrian Square forms a key thoroughfare to and from the city centre, close to popular bars, shops, restaurants and transport links. Situated adjacent to the Civic Offices, Central Library and Portsmouth Guildhall, the Square is a focal point for cultural and community events, a key meeting point, popular with shoppers, workers having their lunch, residents and visitors alike. The Square is also home to the Big Screen Portsmouth, Queen Victoria statue and the recently unveiled Charles Dickens statue. The event space lends itself well to open air concerts, film screenings, sports displays, military parades and other cultural events.
The Royal Ballet's Frankenstein | Wednesday 18 May at 7.30pm with pre-performance screening from 7pm.
Running time approximately 2 hours 50 minutes with curtain down at 10.50 (including interval).
Watch the world premiere of Liam Scarlett's new full-length ballet, inspired by Mary Shelley's Gothic masterpiece and danced by The Royal Ballet.
The Royal Opera's Il trovatore | Thursday 14 July at 7.15pm with pre-performance screening from 6.45pm.
Running time approximately 3 hours with curtain down at 11pm (including intervals).
Don't miss this new production of Verdi's gripping masterpiece, Il trovatore  – an opera packed with powerful arias and thrilling choruses, including the famous and instantly recognizable 'Anvil Chorus'.
All live screenings are classified 12A by the BBFC. Any child under the age of 12 must be accompanied by an adult.
What I need to know before I attend:
Guildhall Square is accessible to all. A slope alongside the Civic Offices enables access for wheelchair users. Guildhall Square has some occasional seating around the trees and also in front of the Civic Offices. There are also stone steps in front of the Civic Offices and Guildhall, which you can sit on – but you may wish to bring your own cushions or blankets. There will be food and non-alcoholic drinks available to buy from stalls in the square, alternatively please bring your own picnic.  All litter should be disposed of in bins provided or taken home.  Please dress appropriately for the anticipated weather conditions.
In the interest of public safety, the following conditions will apply in Guildhall Square:
- Event stewards will be entitled to search persons &/or their possessions in the Guildhall Square. Staff will not take responsibility for any prohibited items.
- Prohibited items include, but are not restricted to, alcohol, large parasols, gazebos, awnings and portable barbecues.
- All children (under 16) must be accompanied by an adult.
All litter should be disposed of in the bins provided or taken home. This is an outdoor event; please dress appropriately for the anticipated weather conditions.
For further information visit www.visitportsmouth.co.uk or call 02392 826722.
How do I get here?
Car - Follow signposts to the city centre. As well as on street parking across the city, parking is available at various city centre car parks, which are signposted.
Train - Portsmouth and Southsea railway station is less than 1 minute from the Guildhall Square with regular direct links to London, Bristol, Southampton, Cardiff, Exeter, Reading and Brighton.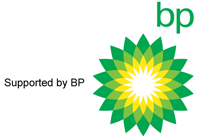 Buses - All routes to the city centre:
Stagecoach 21, 23 and 700 (Coastliner)
First Bus services 1, 1a, 1c, 5, 5a, 13, 13a, 14, 14a, 16a, 17, 18, 19, 40, 40c, x40, 41, x41, 45, 45a, 57, x57