Manchester, Exchange Square
Mayerling
Come and join us for The Royal Ballet's Mayerling on Thursday 13 June, 2013 at 7.30pm
duration approximately 3 hours
Pre-performance screening starts at 7.10pm
Performance starts at 7.30pm
Act I lasts 41 mins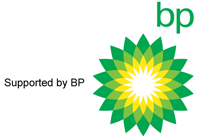 Interval starts at 8.11pm and lasts 20 mins
Act II begins at 8.31pm and lasts 52 mins
Interval starts at 9.23pm and lasts 20 mins
Act III begins at 9.43pm and lasts 38 mins
Curtain down at 10.21pm
All timings are approximate
La rondine
Come and join us for The Royal Opera's La rondine on Thursday 11 July, 2013 at 7.30pm
duration approximately 2 hours 25 minutes
Pre-performance screening starts at 7.10pm
Performance starts at 7.30pm
Act I and Act II last 75 mins (with a 5 minute pause between acts)
Interval starts at 8.50pm and lasts 30 mins
Act III begins at 9.20pm and lasts 40 mins
Curtain down at 10pm
All timings are approximate
Tosca
Come and join us for The Royal Opera's Tosca on Thursday 18 July, 2013 at 7.30pm
duration approximately 3 hours
Pre-performance screening starts at 7.10pm
Performance starts at 7.30pm
Act I lasts 50 mins
Interval starts at 8.20pm and lasts 25 mins
Act II begins at 8.45pm and lasts 45 mins
Interval starts at 9.30pm and lasts 25 mins
Act III begins at 9.55pm and lasts 30 mins
Curtain down at 10.25pm
All timings are approximate
What I need to know before I attend:
Exchange Square is a public space and has open access to all. Exchange Square has its own stone seating – you may wish to bring cushions or a blanket. Exchange Square is located within easy reach of bars, cafes and restaurants, so why not come along earlier to enjoy a pre-show drink or meal; alternatively, please bring a picnic. Please note alcohol is not permitted. All litter should be disposed of in bins provided or taken home. Portable furniture is not permitted. Please dress appropriately for the anticipated weather conditions. Exchange Square is accessible for wheelchairs and there are slopes and ramps in addition to any steps.
In the interest of public safety, the following conditions will apply in Exchange Square:
• Exchange Square is a public space; however organisers reserve the right to limit audience numbers should the square capacity be reached.
• Alcohol is not permitted.
• Prohibited items include, but are not restricted to, large parasols, gazebos, awnings and portable barbecues.
• All litter should be disposed of in the bins provided or taken home.
For further information go to www.manchesterlive.co.uk or call 0871 222 8223*.
* Calls cost 10p per minute from a BT landline, calls from other providers may vary.
How do I get there?
Car - Follow signs to the city centre. Parking is available at the Printworks, MEN Arena or at the NCP car park opposite the cathedral.
Train/Tram - Exchange Square is five minutes walk from Victoria Station. The nearest Metrolink stop is Victoria Station. Please note: due to engineering work to the tram tracks in the city centre, Altrincham and Eccles services will terminate at St Peter's Square which is a 10 minute walk from Exchange Square.
Buses - Nearest bus stops are at Shudehill (5 minutes walk), Piccadilly Gardens (15 minutes walk) or St Peter's Square (10 minutes walk). For details of bus timetables, please go to www.gmpte.com