The Scoop at London Bridge City
London Bridge City is located in More London as part of the London Bridge City estate. With the backdrop of City Hall, Tower Bridge, The Shard and the surrounding modern landscaping of More London, it is a iconic setting for BP's Big Screen events.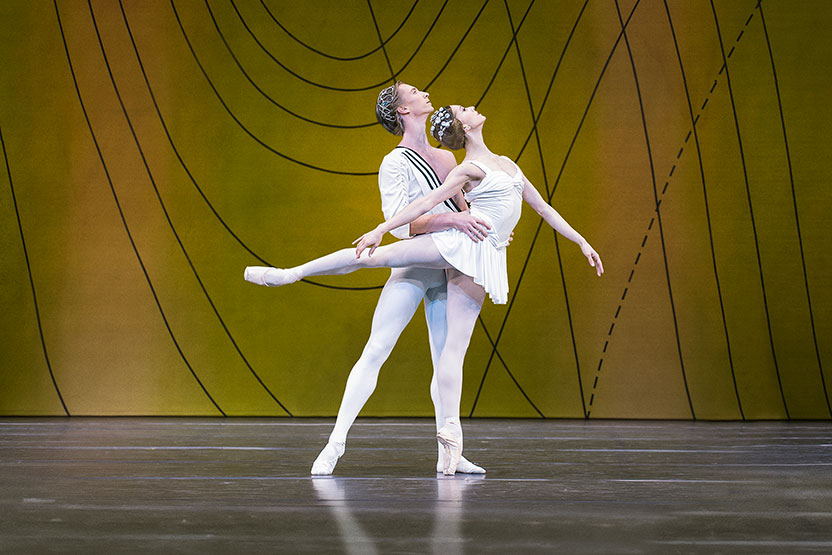 The Royal Ballet's The Dream/Symphonic Variations/Marguerite and Armand
Wednesday 7 June at 7.30pm with pre-performance screening from 7pm
Enchanting, breathtaking and tragic – three great works by Royal Ballet Founder Choreographer Frederick Ashton danced by The Royal Ballet.
The Royal Opera's Turandot
 Friday 14 July at 7.30pm with pre-performance screening from 7pm
Don't miss The Royal Opera's spectacular staging of Puccini's final masterpiece, which will transport you to ancient China. This dark exotic fantasy has it all, including wonderful music such as the great tenor aria 'Nessun dorma'.
All live screenings are classified 12A by the BBFC. Any child under the age of 12 must be accompanied by an adult.
What I need to know before I attend:
The BP Big Screen event will be taking place as part of London Bridge City Summer Festival. The Scoop is an amphitheatre surrounded by iconic London buildings as well as a wide variety of cafes and shops. As part of the London Bridge City Summer Festival, there will be a food and drink offering across the estate for public use. Seating is available in The Scoop on a first come first serve basis but as this is an outdoor event, please dress appropriately for the anticipated weather conditions.
In the interest of public safety, the following conditions will apply to The Scoop:
- Free entry to the event is on a first come first served basis subject to capacity.
- Event stewards will be entitled to search persons and/or their possessions on entry to the event enclosure. Staff will not take responsibility for any prohibited items.
- Prohibited items include, but are not restricted to, large parasols, gazebos, awnings and portable barbecues.
- The organisers reserve the right to refuse admission to the event enclosure for whatever reason.
- All children (under 16) must be accompanied by an adult.
- For safety reasons, please do not bring any glass containers to the event.
For further information visit londonbridgecity.co.uk