East Devon, Talaton House
Talaton House, East Devon
Tosca
Come and join us for The Royal Opera's Tosca on Thursday 18 July, 2013 at 7.30pm
duration approximately 3 hours
Pre-performance screening starts at 7.10pm
Performance starts at 7.30pm
Act I lasts 50 mins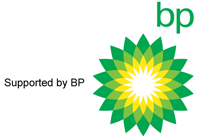 Interval starts at 8.20pm and lasts 25 mins
Act II begins at 8.45pm and lasts 45 mins
Interval starts at 9.30pm and lasts 25 mins
Act III begins at 9.55pm and lasts 30 mins
Curtain down at 10.25pm
All timings are approximate
What I need to know before I attend:
Talaton House is located in the village of Talaton within the heart of the East Devon countryside, an area of outstanding natural beauty. The fully restored 18th-century house sits in parkland surrounded by stunning specimen trees, and the contemporary landscaping and gardens provide a fabulous back-drop for the BP Big Screen.
The grounds of Talaton House are the perfect setting for a family picnic, with plenty of room to sit, relax and enjoy the live opera broadcast. The venue is suitable for wheelchairs and pushchairs. The grounds will be open from 5.30pm on the day.
There will be no dedicated event seating, so please bring rugs, cushions or folding chairs for comfort. This is an outdoor event, so please dress appropriately for the anticipated weather conditions. A small number of food and drink concessions will be offered on the night.
In the interest of public safety, the following conditions will apply at the BP Big Screen:
Entry to the event is FREE subject to prior registration at the Talaton Shop, Talaton, EX5 2RQ and subject to availability. Last date for applications is 10 July 2013.
All children (16 years and under) must be accompanied by an adult.
In the interests of fair and unrestricted viewing, prohibited Items include (but are not restricted to) large parasols, gazebos and awnings.
Picnics are welcome, however any form of fire or barbecue is prohibited.
All picnics will need to be taken from your car; there will be a drop-off zone near the main entrance.
All litter should be disposed of in bins provided or taken home.
Event stewards will be entitled to search persons and/or their possessions on entry to the event enclosure.
The organizers reserve the right to refuse admission to the event enclosure for whatever reason.
People attend the event at their own risk, and Talaton House and the event stewards will not take responsibility for any prohibited items.
For further information please visit the Talaton website : www.talatonparishcouncil.co.uk
How do I get there?
Talaton House, EX5 2RW, is situated in the village of Talaton 10 miles east of Exeter.
Road and Parking
Talaton can be reached from the A30 by taking the Daisy Mount turn-off and following the signs. It can also be reached from the M5, by turning off at Junction 28 and taking the A373 for approximately four miles to the village of Dulford and then follow the signposts. Talaton House is in the centre of the village opposite the Parish Hall. Car parking is limited but will be available around the village, the church car park and various other locations. All cars will be parked at their owners risk. Limited disabled parking is only available at the house.
Cycle
Talaton House can be reached by bicycle and there will be allocated areas for securing your bike on site.