Coventry
Coventry, Transport Museum, Hales Street
Mayerling
Come and join us for The Royal Ballet's Mayerling on Thursday 13 June, 2013 at 7.30pm
duration approximately 3 hours
Pre-performance screening starts at 7.10pm
Performance starts at 7.30pm
Act I lasts 41 mins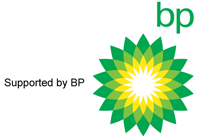 Interval starts at 8.11pm and lasts 20 mins
Act II begins at 8.31pm and lasts 52 mins
Interval starts at 9.23pm and lasts 20 mins
Act III begins at 9.43pm and lasts 38 mins
Curtain down at 10.21pm
All timings are approximate
La rondine
Come and join us for The Royal Opera's La rondine on Thursday 11 July, 2013 at 7.30pm
duration approximately 2 hours 25 minutes
Pre-performance screening starts at 7.10pm
Performance starts at 7.30pm
Act I and Act II last 75 mins (with a 5 minute pause between acts)
Interval starts at 8.50pm and lasts 30 mins
Act III begins at 9.20pm and lasts 40 mins
Curtain down at 10pm
All timings are approximate
Tosca
Come and join us for The Royal Opera's Tosca on Thursday 18 July, 2013 at 7.30pm
duration approximately 3 hours
Pre-performance screening starts at 7.10pm
Performance starts at 7.30pm
Act I lasts 50 mins
Interval starts at 8.20pm and lasts 25 mins
Act II begins at 8.45pm and lasts 45 mins
Interval starts at 9.30pm and lasts 25 mins
Act III begins at 9.55pm and lasts 30 mins
Curtain down at 10.25pm
All timings are approximate
What I need to know before I attend:
Big Screen Coventry is on the side of Coventry Transport Museum.
In the interest of public safety, the following conditions will apply in Stratford Park:-
* Free entry to the event is on a first come first served basis subject to capacity.
* Prohibited items include, but are not restricted to, large parasols, gazebos, awnings and portable barbecues.
* Event stewards will be entitled to search persons and/or their possessions.
* Staff will not take responsibility for any prohibited items.
* The organisers reserve the right to refuse admission to the screening area for whatever reason. The audience must leave following the last performance.
* All children (under 16) must be accompanied by an adult.
* All litter should be disposed of in the bins provided or taken home.
* This is an outdoor event please dress appropriately for the anticipated weather conditions.
How do I get there?
Train - information to foolow soon
Tube – information to follow soon
Bus routes  – information to follow soon