Canary Wharf
Canada Square Park, Canary Wharf
La rondine
Come and join us for The Royal Opera's La rondine on Thursday 11 July, 2013 at 7.30pm
duration approximately 2 hours 25 minutes
Pre-performance screening starts at 7.10pm
Performance starts at 7.30pm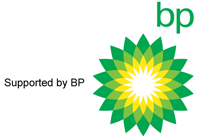 Act I and Act II last 75 mins (with a 5 minute pause between acts)
Interval starts at 8.50pm and lasts 30 mins
Act III begins at 9.20pm and lasts 40 mins
Curtain down at 10pm
All timings are approximate
Tosca
Come and join us for The Royal Opera's Tosca on Thursday 18 July, 2013 at 7.30pm
duration approximately 3 hours
Pre-performance screening starts at 7.10pm
Performance starts at 7.30pm
Act I lasts 50 mins
Interval starts at 8.20pm and lasts 25 mins
Act II begins at 8.45pm and lasts 45 mins
Interval starts at 9.30pm and lasts 25 mins
Act III begins at 9.55pm and lasts 30 mins
Curtain down at 10.25pm
All timings are approximate
What I need to know before I attend:
No glass is permitted. We recommend you bring a cushion or blanket. No portable seating, garden chairs, tables or gazebos are permitted. Please dress appropriately for the anticipated weather conditions.
How do I get there?
Underground/Docklands Light Railway
A fast efficient service to Canary Wharf is provided by the Jubilee Line, with journey times of 15 minutes to Green Park in the west and 10 minutes to Stratford in the east.
Canary Wharf is 10 minutes away from Bank station by the Docklands Light Railway and 15 minutes from Stratford, Lewisham and the newly opened London City Airport station.
Car
The Docklands Highway links Canary Wharf directly with the City to the west and with the A13 and M25 to the east.
There are four underground public car parks in Canary Wharf with 3000 car spaces.
Taxi
Canary Wharf has 11 taxi ranks that operate 24hrs a day
By Bike and on Foot
Canary Wharf has excellent pedestrian facilities and good cycle links to surrounding areas. There are over 1000 free cycle parking spaces, 405 secure chargeable cycle parking spaces, and over 300 Barclays Cycle Hire docking stations.
Bus
Eight bus routes serve Canary Wharf – 277, 731, 737, D3, D7, D8, N50, LC1
Boat
Commuter river services link Canary Wharf with Central London in under 30 minutes.
For more details please visit  www.mycanarywharf.com
If you are planning your route visit www.tfl.gov.uk